Screenshots (v4)
Sequence Editor:
Edit DNA and Protein sequences, assign Regions, write notes, and analyze Restriction Sites on the fly. Access tools, sequence file databases, and view multiple sequences all in a single window.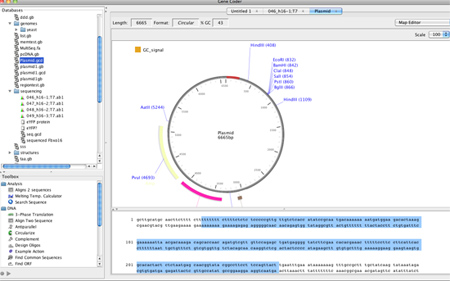 Enzyme Library:
Choose which enzymes to use in digests or maps. Add, edit, and view additional enzyme information all at the click of a button.
Alignments:
Align multiple sequences with color rich and informative results*.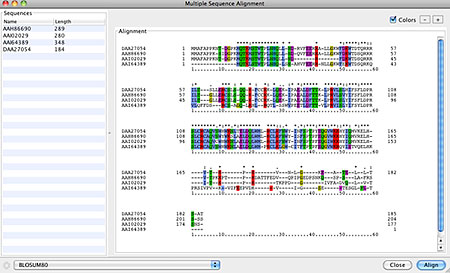 Align sequences pairwise, perform BLAST queries, and align Sequence Trace files to a reference sequence.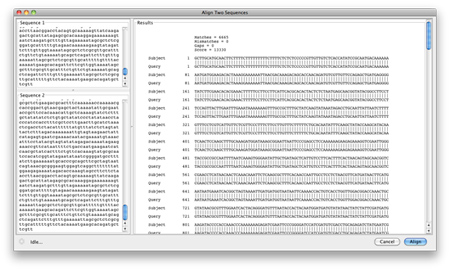 And much, much more....
*Available in GeneCoder 4.1 or above.